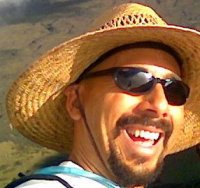 Kimo was born of Dutch, Indonesian, French, Chinese and Hawaiian ancestry. Kimo's family tree has spanned the globe from Maui to Indonesia to Singapore to Holland to Texas to California and full circle back to Maui. Living in these various places and cultures have contributed to Kimo's musical diversity.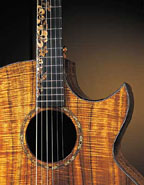 Kimo recalls playing his father's ukulele and guitar at a young age. Later he received guitar lessons at his uncle's music store, jazz at a local community college, and cultural anthropology and ethnomusicology with Dr. Don Brenneis at Pitzer College in Claremont, CA. Kimo traveled through N. India with Dr. Rees Flora of Monash University, Australia assisting with the recording of nomadic musicians. Kimo also studied abroad in Nepal through Pitzer's Nepal program. While there he studied classical Indian vocals and sitar in Kathmandu, Nepal with Sri Ram Achriya.
Upon graduation from college, Kimo took care of his family's small farm on the Big Island of Hawaii tending the goats, geese, chickens and organic papaya grove and returning to his Hawaiian roots. He studied the art of building and playing the 'ohe hano ihu, ka 'eke'eke, and 'ukeke with Kumu Hula Lanakila Brandt in Kealakekua, Hawaii and gleaned from his Hawaiian slack key friends the Wong Yuen and Kahumoku families. Kimo started incorporating some of these sounds with his Big Island group Kaona on their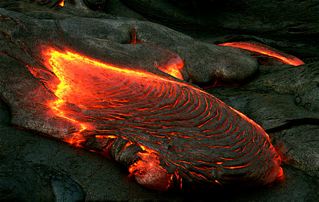 Rhythms of the Earth album. During this time Kimo worked as a Hawaiian archaeologist for the Volcanoes National Park conducting emergency excavations for the ancient Hawaiian villages, heiaus in the Kalapana area and other critical sites threatened by the Kilauea lava flows.
For several years, Kimo and a Hawaiian team from the Big Island interfaced with Maori elders in New Zealand sharing their faith, culture and music on their beautiful maraes. This rich polynesian exchange later inspired Kimo to adopt a Maori word for the new band he formed with his wife Jody in 1995. With the blessing from a Maori elder, they received permission to use the name Ranga Pae (which means encircling the earth) for their world fusion band.
This began a whole new musical journey, blending musical genres with world traditions and instruments. In 1997 they recorded, produced and released Like Rain which included a total of 24 instruments from around the world.
In 2004 they released their Full Circle album featuring the koto, bamboo flutes, slack key guitar, as well as some surprising covers.
In 2009 they released their third CD, Waihua, consisting of 14 original compositions that celebrate the sounds of Hawaiian and Asian instruments with onsite recordings from Maui's land and sea. Waihua was nominated for a Na Hoku Hanohano Award (Hawaii's Grammys) for INSTRUMENTAL ALBUM OF THE YEAR.