A Touch of Paradise in Music

Weddings with Kimo & Jody
((Guitar & Silver Flute)

Live music is the ambiance of aloha for your special day. Kimo & Jody's artistry covers many genres, and as a husband and wife duo, they have been performing together for over 20 years. They have appeared at Maui's finest venues since 1997, including 8 years at the Ritz-Carlton's signature restaurant The Banyan Tree, and since 2008 at the award-winning restaurant Merriman's Kapalua. In 2010 they were nominated for a Na Hoku Hanohano Award (Hawaii's Grammy's). From Kimo's guitar and smooth vocals to Jody's silver flute their music can help make paradise here on earth. Their exquisite blending of live music can set the tone for a classy and elegant wedding. From the opening song with the bride coming down the aisle to the joyous reception, Kimo & Jody will make sure your wedding is flowing with music. Whether acoustic or with state of the art sound system, everything will be first class for you.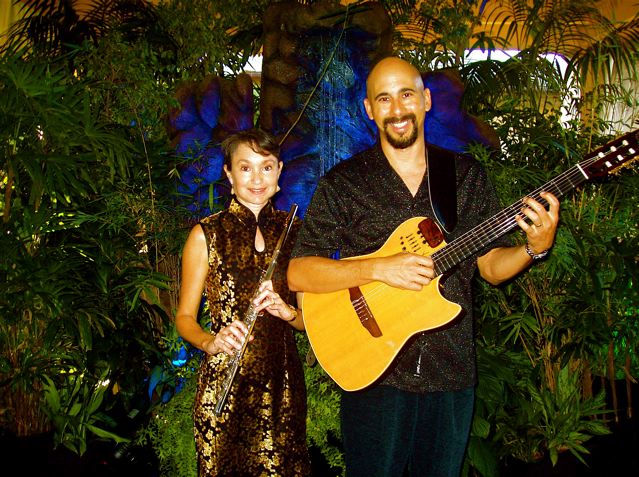 Inquire for rates via email to have Kimo & Jody play at your wedding or contact Danielle for all your wedding arrangements & bookings at Merriman's Kapalua.

We are proud to announce that Kimo & Jody's album Waihua was nominated for a Na Hoku Hanohano Award (Hawaii's Grammy's) "2010 BEST INSTRUMENTAL ALBUM OF THE YEAR"














Back to Home Page
Copyright © 2015 Ranga Pae - All rights reserved